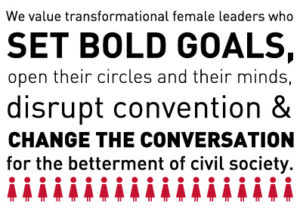 Thank you for your interest in joining the Junior League of Wilmington.!
Each year, the Junior League of Wilmington trains groups of New Members to be more effective volunteers and leaders in the community. New Members are welcomed into the League and provided information on League operations, structure, and function. From there, a New Member will be placed on one of our committees to immediately get involved with our Mission. There will also be opportunities to connect with other New Members outside of committee placement. New Member onboarding begins in August and January.
You're Invited
The Junior League welcomes all women who value our Mission. We are committed to an inclusive environment. We are currently accepting applications for the Fall 2023 New Member Class.  Meetings will begin in August.
You are invited to join us for League recruiting events and general membership meetings throughout the year.  You will have a chance to meet our members and will learn more about League membership. For more information about becoming a member, please click here to let us know and we'll be in touch.  Click here for a list of frequently asked questions.
Eligibility
The Junior League of Wilmington recruits and retains women of all races, religions, and national origins who demonstrate an interest in and commitment to voluntarism.
The League uses the following criteria for consideration of prospective members:
Must be at least 21 years old (there is no maximum age to join)
Demonstrate an interest in voluntarism; and
Commitment to community service

Responsibilities of Membership
Once you have successfully completed the New Member course, you will be admitted into Active Membership status in our League. Active Member expectations are:
Payment of annual dues, which are tax-deductible to the full extent of the law
Member Credit Requirement including committee placement
Whale of a Sale donation – merchandise or cash
Participation in both our major fundraisers (Whale of a Sale & Kitchen Tour).
Full details on member requirements are available by request. Please contact us.
Joining is Easy
Just follow the steps outlined below:
Fill Out A New Member Application – To improve accuracy and efficiency, we request that everyone apply online. Once you have submitted your application, you will be redirected to a page that will allow you to pay your Provisional dues and one-time course fee. If you have already submitted an application and would like to make your payment please click here.
Stay Connected
Once you have paid the New Member course fee, you are encouraged to start participating in all areas of our League! Don't miss our social opportunities, community impact events, and other League activities.
Join our Facebook page!
We look forward to having you as a member of the Junior League of Wilmington!