Bringing The Junior League of Wilmington Mission to Life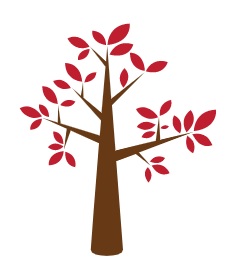 Every gift plants a seed, a starting point to grow something special, and we wouldn't be able to do it without you. Since 1918, we have developed like a tree, with strong roots in the community and a network of branches reaching out to those in need.
Please consider making an Annual Fund Contribution today!
Contributions directly improve the community through training League members in volunteerism and leadership, as well as supporting projects and programs where League volunteers serve. Donations to this fund can be made in a variety of ways. Donations are fully tax deductible.
Click here to make a donation online using a credit card.
If you prefer, you can click here to submit a pledge form and choose to make your donation in 2, 3 or 4 monthly installments.
---
| | |
| --- | --- |
| Giving Levels | |
| $1,000+ | Benefactors' Circle |
| $500 – $999 | League Patron |
| $250 – $499 | League Fellow |
| $100 – $249 | League Partner |
| $50 – $99 | League Member |
| $25 – $49 | League Friend |
Other options to support the JLW:
Matching Gift Programs
Why not double your donation! Many companies offer matching gift programs to encourage employees to contribute to charitable organizations.  To find out if your employer offers a matching gift program click here!  If your employer requires an Employer Identification Number (EIN) (i.e. Federal Tax Id Number), please use 51-6015503.  Click here to contact the Junior League of Wilmington for assistance.
United Way
Designate The Junior League of Wilmington through the United Way using designation code 9475 for Delaware and Maryland, and 42223 for Southeastern Pennsylvania. For all other United Ways, specify Junior League of Wilmington on forms.
Do More 24 Delaware
March 2, 2023 at 6:00 p.m. to
March 3, 2023 at 6:00 p.m.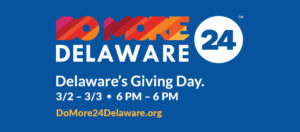 Make a Donation through the Mail
If you prefer to make a donation through the mail, please send a check payable to the Junior League of Wilmington, 1801 North Market Street, Wilmington, DE 19802.
Thank you for supporting us!