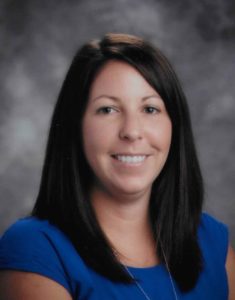 I am humbled and honored to continue to serve as President of the Junior League of Wilmington. I will serve as President until January 2018, when Angela Gustavsen will takeover. Thank you so much to the 2016-17 Board of Directors for their wonderful leadership, teamwork, and dedication to the Junior League of Wilmington. Most importantly, I appreciate the friendship and relationships we built.
I am very excited to work with the 2017-18 Board of Directors, who are dedicated to lead the League with Angela and me in this upcoming year. Thank you Angela, for taking on the challenge of stepping into the Presidential role early! Angela and I have many shared goals for the upcoming League year. Our biggest goal is to take the momentum of the the League's accomplishments, and take the work of the amazing women in this organization, and build on it.
This year, the League will continue our direct impact to the community. We will work to empower young women and their families to achieve their potential and positively impact their community. After serving as a key stakeholder in getting Erin's Law passed in Delaware, we will continue our advocacy work and our commitment to keeping the children of Delaware safe. General Membership meetings will continue to be an engaging and inviting atmosphere combining socializing, training and active learning. The Board plans to use the information gained from member interviews to have members share their expertise through training opportunities. We'll continue to utilize our individual strengths to improve and enhance each other. Susie Mathews and Tara Wheeler will lead us to another successful Kitchen Tour fundraiser that will match the success of the 2016 Whale of a Sale. Kristen Messina and Sarah Newton are dedicated to building the momentum and growing the Women's Leadership Summit. We will continue to build multiple meaningful connections through social and community impact events. The leadership team will work together to develop opportunities for members to have voice and choice, talent development and deployment, and making multiple meaningful connections.
As the Junior League of Wilmington celebrates our Centennial year in 2018, our Active membership numbers are close to 100! We have a strong Centennial Planning Committee composed of Actives and Sustainers who are dedicated to celebrating our 100th anniversary through meaningful activities that celebrate our amazing history. As our mission states, we are an organization of women committed to promoting voluntarism, developing the potential of women and improving communities through the effective action and leadership of trained volunteers. Our purpose is exclusively educational and charitable. I look forward to living out our mission with all of you in 2017-18!
Sincerely,
Steph Graev
President