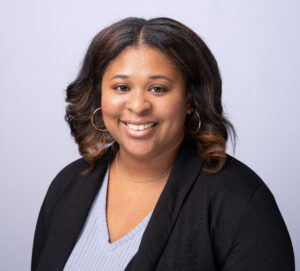 President's Message
Welcome to the Junior League of Wilmington. On behalf of our Membership, a diverse and dynamic group of over 300 civic leaders and trained volunteers, I would like to extend my warmest greetings.
The Junior League of Wilmington is a nonprofit organization founded in 1918. Focused on the development and training of volunteers, we welcome women of all ages and backgrounds who are looking to make a difference in Wilmington. We are part of an international association of over 295 Junior Leagues with more than 125,000 Members in five countries. All Junior Leagues are united in a shared mission of advancing women's leadership for meaningful community impact through volunteer action, collaborating, and training.
For over 100 years, the Members of the Junior League of Wilmington have made impactful changes in the community through their collective talents, strengths, and voices. Though the world around us is constantly changing, our vision of women around the world as catalysts for lasting community change remains the same. This past year we continue to address period poverty through advocacy, education, and providing monthly period supplies to 900+ menstruators in the community as part of our Stand Up. Period. initiative. We are currently in the process of outlining new goals for the next three years which will help us better serve the public, and take us one step closer to achieving period equity. 
Without the ongoing support of our Members, friends of the League, and donors, the success of our programs and projects would not be possible. Whether you support our organization by attending an event, with a donation, or by joining as a Member, you ensure that the Junior League of Wilmington's Mission and Vision continues.
I appreciate you taking the time to visit our website and for your interest in and support of our League. To stay up to date on all JLW happenings, follow us on social media: Facebook, Instagram, LinkedIn. Please feel free to reach out to me directly with any questions or thoughts at jlw@jlwilmington.org.
Thank you,
Taylor Drainer
President, January 2022 – June 2024