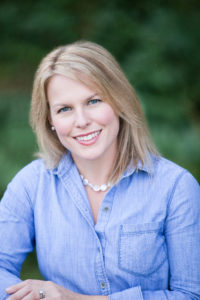 Happy 100th Birthday to the Junior League of Wilmington, Delaware! It is such an extraordinary honor to serve the League in this, our Centennial Year, and I would like to take this opportunity to say thank you to all of the JLW's members, partners, and donors.
The League could not continue to thrive and pursue its mission of training women to be leaders in the community without the generous support of our donors, plain and simple. Thank you.
We are fortunate to work with some of the community's most impactful organizations to further our mission and pursue our current focus of empowering young women to achieve their potential. Thank you.
To our Sustaining members who continue their dedication to the JLW years and decades after they "retire" from Active membership; to our Active members working so incredibly hard on behalf of the League, and on top of the craziness and busyness of their everyday lives; and to our Provisional members, who believe in what the League is doing and take the leap to join us: Thank you.
As we honor our legacy and celebrate this amazing organization this year, I am reminded over and over of the huge impact dedicated women can have on our community, and on each other. 2018 will be marked not only by celebrations – and there will be plenty of those! – but also by the incredible work the League does in the community. In February, the League will host its Third Annual Women's Leadership Summit, bringing the training aspect of our mission to women from around the region. In April, our 12th Heart of the Home Kitchen Tour fundraiser will delight design aficionados and foodies alike, as they enjoy a taste of the region's most delicious kitchens, all for a great cause. Our much-anticipated Whale of a Sale fundraiser, Delaware's largest garage sale, returns in the fall. And, we will continue to focus on empowering young women, with Youth Empowerment workshops, lifeskills and employment readiness training, and so much more.
The history of our League, and indeed Junior Leagues internationally, is marked by deep and meaningful community change, and also the ability of the organization to change with the times to meet the most pressing needs within our communities. Please join us as we celebrate our history, and come away inspired for what lies ahead!
Angela Gustavsen
President