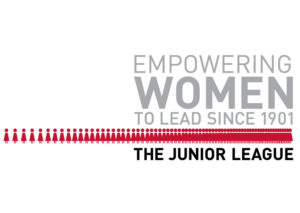 The Junior League of Wilmington is actively seeking women who possess an interest in voluntarism, a commitment to community service, and an interest in developing their potential for voluntary community participation.
 The Junior League welcomes all women who value our mission. We are committed to an inclusive environment.
 There are many benefits to becoming a member of the Junior League. The League offers its members training, an opportunity to help serve the community, and the chance to develop friends for life.
 The JLW wants you…to become a trained volunteer, meet new friends and most importantly improve our community.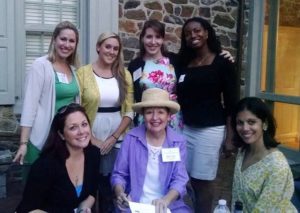 Become Part of Our Proud 100 Year Legacy
In 1918, under the leadership of Mrs. William S. Bergland, a group of women came together to establish the Junior League of Wilmington. Its purpose was to train women to build better, stronger communities in Wilmington, Delaware. These industrious women sought to improve their community at a time when women did not have the right to vote. Yet they were determined to find solutions to eliminate suffering and solve the problems of their day. The Junior League of Wilmington has been making a positive impact in the fabric of our community for almost 100 years. This legacy is what makes the League different from other volunteer organizations.
Today, the League works to further our mission of promoting voluntarism, developing the potential of women, and improving communities through trained volunteers. We empower our members to make a difference in their communities by growing their leadership and organizational skill sets to become stronger, more effective volunteers.
Benefits of Membership
We are a group of more than 400 highly motivated and productive women dedicated to giving back to our community. Women are in all stages of life – from starting a career to retirement, with children and without, single and married.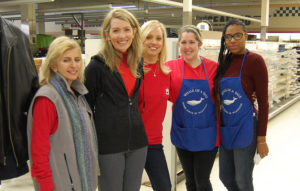 Connections –We connect to communities in need, to people we serve, and to those with whom we serve.
Training – Our "learning-by-doing" training provides new skills for lifelong use as a volunteer for other organizations or at work. We have programs that help train members for effective community service and leadership. Members learn about finance, fundraising, nonprofit management, public relations, marketing, and advocacy as well as personal development.
Friendship –Activities – both purely social and coordinated service projects – provide opportunities to engage with like-minded women and pursue common interests both inside and outside the League.
Leadership Development – Members have opportunities to apply their League experience and learning to make an impact in the greater community through service on boards of directors and committees for other nonprofit organizations.
Community Impact – We take pride in our awareness of community needs and opportunities to contribute to solutions.
Membership Transferability –League membership is transferable to nearly 300 Leagues throughout the United States, Canada, Mexico, and England.