Please find below volunteer and community engagement opportunities of interest to League members and others.  All local 501(c)(3) nonprofit organizations are invited to submit calls for volunteers including board and committee members. Please send potential items for the Nonprofit Corner to jlw@jlwilmington.org.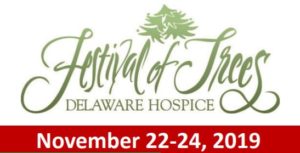 Delaware Hospice presents Festival of Trees at
Brantwyn Estate
600 Rockland Road
Wilmington, DE
Friday, November 22, 12 pm – 4 pm   Free
Preview Party, 5 pm – 8 pm   $25
Enjoy complimentary beer, wine and gourmet hor d'oeuvres as you stroll
through a wonderland of beautiful trees, shop for enchanting gifts and enjoy
delightful music. Tickets available at www.festivaloftreesde.org
Saturday, November 23, 10 am – 4 pm   Free
Military Appreciation Day, Sunday, November 24, 10 am – 4 pm   Free
Pictures with Santa 12 pm – 3 pm
For more information:  302-746-4535
www.festivaloftreesde.org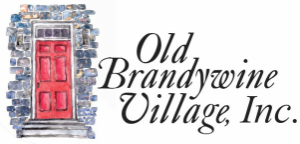 Old Brandywine Village, Inc. develops strategies that leverage existing community assets and implements these through collaboration with community stakeholders.  Today we are renewing old partnerships and creating new ones to ensure the preservation of historic assets, the redevelopment of existing property, and the renewal of community through the delivery of opportunities and services as defined by OBV residents.  To view Old Brandywine Village's Newsletter click here.