Please find below volunteer and community engagement opportunities of interest to League members and others. All local 501(c)(3) nonprofit organizations are invited to submit calls for volunteers including board and committee members. Please send potential items for the Nonprofit Corner to jlw@jlwilmington.org.

Pathways to College and Career Summer Program
Get your education back on track with our 4-week program that covers core subject areas! Earn credits towards graduation and beyond!
This program is $25 for teen parents from ages 12-19.
Available at all DAPI locations.

——————————————————————————————————————————————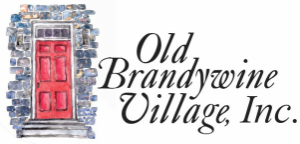 Old Brandywine Village, Inc. develops strategies that leverage existing community assets and implements these through collaboration with community stakeholders.  Today we are renewing old partnerships and creating new ones to ensure the preservation of historic assets, the redevelopment of existing property, and the renewal of community through the delivery of opportunities and services as defined by OBV residents.  To view Old Brandywine Village's Newsletter click here.