A TASTE OF DELAWARE'S
MOST DELICIOUS KITCHENS
FROM THE JUNIOR LEAGUE OF WILMINGTON
Saturday, April 25, 2020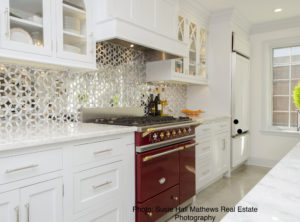 Thank you for joining us for the Junior League of Wilmington's largest fundraising event – Kitchen Tour!
This self-guided tour showcases some of the area's finest kitchens. The event highlights approximately 15 kitchens each year that have unique features, designs, and quality craftsmanship, promising to ignite the imaginations of all who attend.
The Junior League of Wilmington's Kitchen Tour offers an array of recently renovated and newly constructed kitchens guaranteed to inspire. Featured kitchens represent a variety of styles, sizes, and unique features. Selected kitchens are located throughout Wilmington, Newark, Hockessin, Southern Chester County, and the surrounding areas.
Since 2004, the proceeds from the Kitchen Tour have supported the Junior League of Wilmington's mission and community programs.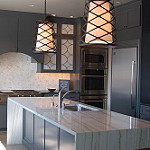 JOIN OUR MAILING LIST
Would you like to receive Kitchen Tour announcements? Sign up here.
FOLLOW KITCHEN TOUR
MEDIA
Fundraiser gives visitors a look into the area's finest homes – and offers tastings from local restaurants • Out & About Magazine
Kitchen Tour emphasizes good design and good … • The News Journal
Junior League of Wilmington's Kitchen Tour is Saturday • Delaware Online