A NEW TAKE ON DELAWARE'S 
MOST INCREDIBLE KITCHENS AND MOST TALENTED CHEFS 
FROM THE JUNIOR LEAGUE OF WILMINGTON
April 2021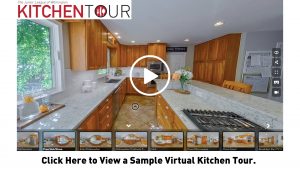 Thank you for joining us for the Junior League of Wilmington's largest fundraising event – Kitchen Tour Reimagined! This self-guided virtual tour will showcase some of the area's finest kitchens. 
You will also have the option to attend virtual cooking classes from fabulous local chefs throughout the month of April. This virtual event will highlight local kitchens that have unique features, designs, and quality craftsmanship, promising to ignite the imaginations of all who attend. As a tour-goer, you will have access to a virtual tour and video content showcasing each kitchen. Featured kitchens represent a variety of styles, sizes, and unique features. 
Cooking classes will take place in a different kitchen each week during the month of April. Local Chefs will prepare a meal or dessert in one of our featured kitchens in a live virtual format. Ingredients will be local and accessible and will be shared with you ahead of time. You can plan a "night in" with family or friends and follow along in your own kitchen! The cooking classes will also be recorded, for watching asynchronously at a later time.
While the Kitchen Tour will be presented in a different format in 2021, we hope you find the experience fun, unique, and safe. Now, more than ever, our community needs us. And our local businesses need our support!
If you already have a ticket that was purchased for the 2020 Tour, your ticket is good for the 2021 Virtual Kitchen Tour + One FREE Virtual Cooking Class.
The proceeds from the Kitchen Tour have supported the Junior League of Wilmington since 2004. We thank you for your continued support as we plan an amazing and unique experience for 2021!
Join our Mailing List
Would you like to receive Kitchen Tour announcements? Sign up here.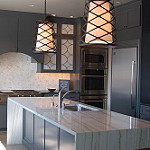 FOLLOW KITCHEN TOUR
MEDIA
Junior League Kitchen Tour Goes Virtual and Throws in a Free Cooking Class • Delaware Live
Fundraiser gives visitors a look into the area's finest homes – and offers tastings from local restaurants • Out & About Magazine