The Cute in Charcuterie and Magnolia Lounge
Recipe: Charcuterie Board, Thyme for Tea Vermouth Cocktail and Bruleed Lemon Rosemary Sour
Click Here For Ingredients – Charcuterie Board
List of Cookware Needed:
Charcuterie Board or Serving Platter, Round or Rectangle, 10-12"
3 Ramekins (olives, fig jam, honey)
Cutting Board
Cheese Knife and/or Chefs Knife for Cutting
Cheese Knives or Serving Utensils
Paper Towels/Dish Towels to Wipe Knives
Optional: Honey Dipper
Optional: Small Condiment Cup
Click Here For Ingredients – Thyme for Tea Vermouth Cocktail
Click Here For Ingredients – Bruleed Lemon Rosemary Sour
List of Barware Needed: 
Shaker
Glassware
Mixing Glass
Strainer
Measuring Cup
Meet Jillian Harris, The Cute in Charcuterie: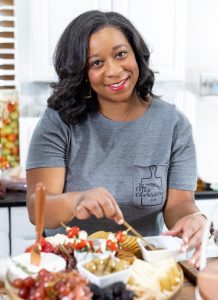 The Cute in Charcuterie is a local business, owned by Jillian, offering carefully curated and locally sourced charcuterie in the form of boards, boxes, and grazing tables. The Cute in Charcuterie delivers yumminess straight to your door three days a week and hopefully more in the near future!
Meet Erin Noonan, Magnolia Lounge: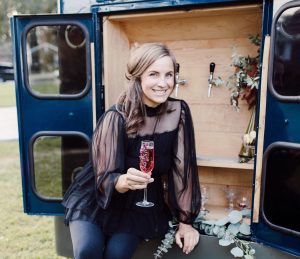 Erin is the owner of Magnolia Lounge, which Erin and her husband started as part of their business venture in 2018. Magnolia Lounge started off with a tap truck and has now grown to include multiple bars.