Cindy Bo, MBA
Topic: Leadership Lessons Learned at Age 5 From My Immigrant Parents (based on her Tedx Talk)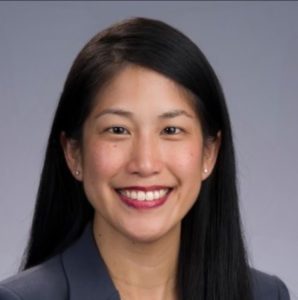 Cindy Bo serves as an Operational Vice President and Chief Strategy & Business Development Officer, Delaware Valley for the Nemours Children's Health System since 2014. She has worked in healthcare strategy for over 20 years, ranging across the provider, payor and life sciences sectors. Cindy was named by the Becker's Hospital Review in 2017, 2016 and 2015 as one of the top 130 women hospital and health system leaders to know in the United States, as one of 2017 Delaware Today Top Women in Business Honorees, and she is a TEDx Speaker. 
Cindy has over 25 years of healthcare expertise in strategic planning, business development, mergers and acquisitions (M&A) and finance transformation, and has worked with industry leaders to improve the viability of healthcare delivery and management of population health. In the Nemours Delaware Valley she manages the strategies, business development processes, and strategic clinical and vendor partnerships that support new growth and integration opportunities, drives the business planning process for clinical services and programs. Some of the key programs she has developed include the Perinatal & Fetal Cardiac / Advanced Delivery Program; Luminary Programs; innovative partnerships with the Clinic for Special Children, Lakewood and PM Pediatrics; the opening of Nemours ACCs such as Glen Mills as well as practice acquisitions to grow Primary Care in the DV. She currently oversees Strategy & Business Development, Global Health Services / International Medicine and the Office of Health Equity and Inclusion. She is also developing and overseeing an enterprise-side DRIVE (Diversity, anti-Racism, Inclusion, Value and Equity) Strategy to drive culture change and align with our population health vision. As a co-founder of the Value-Based Services Organization in 2017, she continues to work with the VBSO to advance the transition to value. 
Before joining Nemours, Cindy was a senior manager and Ellen Gabriel Fellow with Deloitte's Healthcare M&A Practice where she led strategic transformations, M&A deals, and revenue cycle management for major health and provider systems, health plans and retail health in the U.S. and around the globe. In a previous Finance Director role with Novartis, she led the North American Business Planning & Analysis, Center of Excellence managing strategic planning for Novartis' North American Primary Care portfolio.
She is a board member of the Clinic for Special Children in Strasburg, PA, Mercy Health Mercy Kids in St. Louis, MO, the American Lung Association (Mid-Atlantic), and the Delaware Center for Health Innovation. Cindy is also a Malcolm Baldrige Executive Fellow and a governor-appointed member of the Delaware Economic and Financial Advisory Council. 
Cindy has earned her MBA, with high distinction and honors, from Columbia Business School and her BS, summa cum laude, from Binghamton University School of Management. She lives Garnet Valley, PA with her husband David and their two sons.
---
Jennifer Cohan
Topic: Overcoming & Thriving Leadership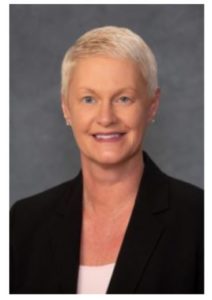 Jennifer Cohan is the incoming CEO for Leadership Delaware. Prior to joining Leadership Delaware, Jennifer led the Delaware Department of Transportation (DelDOT) under two Governors, where she led agency wide reforms and produced the largest capital program in the State's history.  Prior to her appointment as Secretary, Jennifer served as the Director of the Delaware Division of Motor Vehicles as the first woman to do so. Her state public service career spanned more than 31 years.
Her previous work includes serving as the Financial/Program Manager at the Delaware Department of Natural Resources and Environmental Control (DNREC) managing the state's Clean Water Program and working with the Delaware State Legislature within the Office of the Controller General. Jennifer graduated summa cum laude from Wilmington University with a Bachelor of Science in Business Management and a Master of Science in Public Administration and attended the Fels Institute of Government at the University of Pennsylvania. She remains involved with Wilmington University as an adjunct professor teaching Leadership and Public Policy in the master's program for over a decade. She has held an array of national and international leadership roles in Transportation, Leadership, Public Policy, and Motor Vehicle and Personal Identity Administration, always with a focus on customer service.
Beyond her professional duties, Jennifer is a board member of the Greater Dover Boys and Girls Club and State Board of Trustees, serves on the Delaware American Heart Association Board of Directors, and is a board member of the Hope Medical Clinic. In 2016, Jennifer was honored with the Kent Distinguished Citizen Award by the Del-Mar-VA Council of the Boy Scouts of America for her commitment to public service and is a 2021 inductee of the Delaware Women's Hall of Fame.
---
Dr. Guillermina Gonzalez 
Topic: Less Talk More Action – Race, Diversity, & Inclusion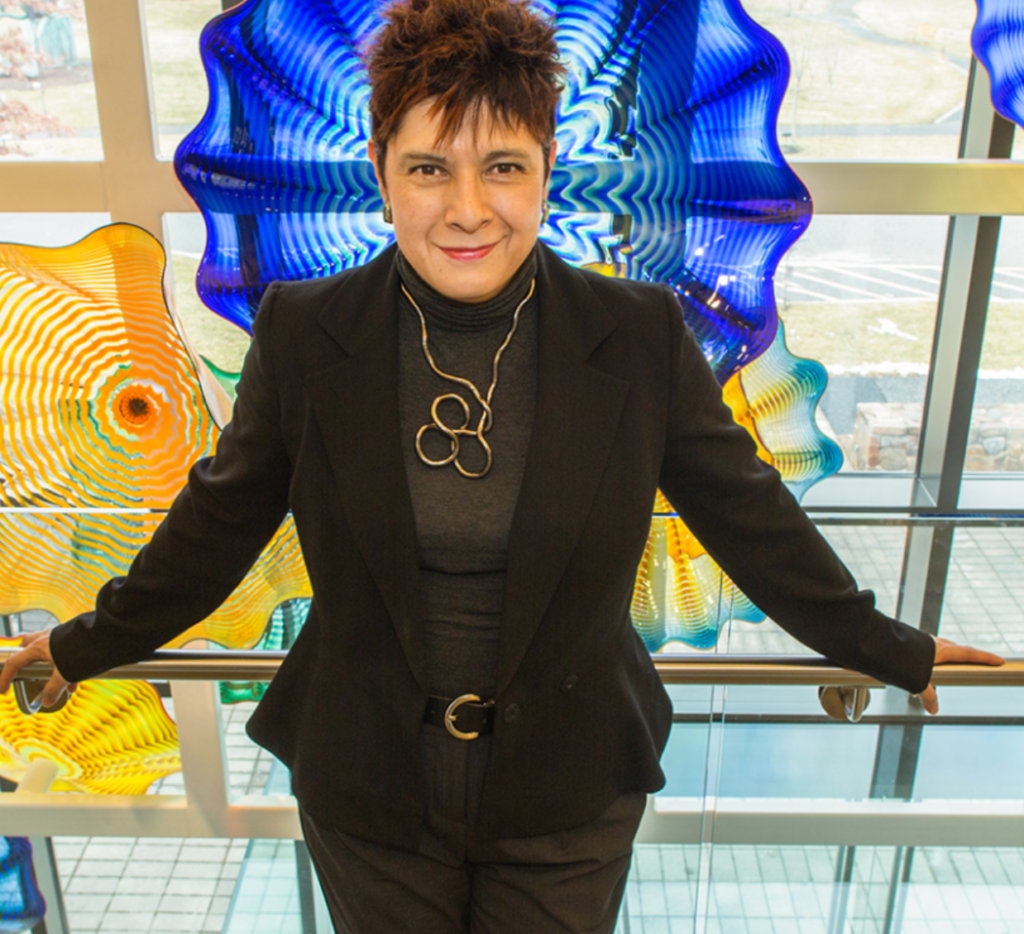 Dr. Guillermina Gonzalez is a multicultural professional with experience in the  United States, Mexico and Europe in her successful career as an executive in both the  corporate and the nonprofit sectors. She began her career working for multinational  organizations such as ExxonMobil, Mars, Tetra Pak and Olivetti in marketing and sales.  She then brought her corporate expertise to the nonprofit sector where she served as  Executive Director of two advocacy organizations; Voices Without Borders and subsequently the Delaware Arts Alliance until December 2017. In 2018, she ran as Candidate for State Representative in District 22.  
Dr. Gonzalez is committed to community involvement and has served as Chair of the Americans for the Arts: State Arts Action Network, Delaware's NPR radio WDDE  Community Advisory Board, Delaware State Arts Council, as well as on the boards of  Christina Cultural Arts Center, Delaware College of Art and Design, Metropolitan  Wilmington Urban League, Latin American Community Center, and the AARP Executive  Council. She was a member of Governor Carney's and Governor Markell's transition  teams, the Hope Commission, Trustees of Color, and the Springfield College Board of  Advisors.
As a media commentator, Dr. Gonzalez has been published in The News  Journal, WILMU Magazine, Delaware Today Magazine, Signature Brandywine, La Voz  Latin Magazine, Hoy en Delaware, and El Tiempo Hispano. She has been a radio host for Delaware State of the Arts (1450 WILM News Radio/1410 WDOV), and Latinisimo (91.3 WVUD), the only program in Spanish from the University of Delaware where she  had the privilege to interview the 2010 Nobel Prize winner in Literature, Mario Vargas  Llosa. She co-hosted The Latin Beat (1150 WDEL) for eight years. Dr. Gonzalez is an  accomplished public speaker in both English and Spanish.  
Recognitions received include: Office of the Governor Statement of  Appreciation in 2017 for services to the State of Delaware leading the Delaware Arts  Alliance championing the arts in Delaware. Americans for the Arts Michael Newton  Award in 2017, University of Delaware Alumni Achievement Award in 2014; Latin  American Community Center Professional Achievement Award in 2015 and the  Community Service Award in 2006.
Dr. Gonzalez has an MBA from Universidad Iberoamericana in Mexico City, where she taught marketing and business administration. She holds a certificate in Leadership and Public Management and a Master of Arts in Liberal Studies from the  University of Delaware. She obtained her Doctorate in Business Administration at Wilmington University in 2014. Dr. Gonzalez is currently an Adjunct Professor of Global  Management Models at the Doctor of Business Administration Program at Wilmington University where she has also taught Organizational Strategy and Policy. 
Born in Mexico City, Dr. Gonzalez came to the United States at the beginning of  2001 on an international assignment for ExxonMobil. She is married to Dr. Charles Sobrero, who is retired from DuPont. 
---
Monica A. Coleman 
Breakout Room: Navigating Change with Grace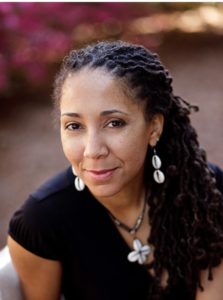 Monica A. Coleman is a Professor of Africana Studies at the University of Delaware. She is also an ordained elder in the African Methodist Episcopal Church. She works at the intersection of faith, culture and social justice. She is the author or editor of six books,  and several articles and book chapters that focus on the role of faith in addressing critical social and philosophical issues. Her book "Making a Way Out of No Way: a Womanist Theology" is required reading at colleges and universities around the United States. Her memoir "Bipolar Faith: a Black Woman's Journey with Depression and Faith" received the Silver Illumination Award in 2017.
Coleman is active in academic guilds including the American Academy of Religion, the Society for the Study of Black Religion (SSBR) and the Institute for American Religious and Philosophical Thought (IARPT). Coleman has received funding from the Ford Foundation, the Andrew W. Mellon Foundation, the Woodrow Wilson Fellowship Foundation, the Association for Theological Schools, and the Forum for Theological Exploration (formerly, the Fund for Theological Education). Coleman speaks widely on religion and sexuality, religious pluralism, churches & social media, mental health, and sexual and domestic violence.
In 2020, Professor Coleman was nominated and elected to the Program Committee of the American Academy of Religion (the world's largest guild for the academic study of religion). She was also inducted into the Martin Luther King, Jr. Collegium of Scholars. The American Academy of Religion Program Committee oversees the annual meeting program (over 10,000 attendees) – designing and reviewing the program structure, establishing categories and criteria for governing program units, and advising the Executive Director and the Director of Meetings on important programmatic aspects of the meeting. The Martin Luther King, Jr. Collegium of Scholars provides a creative learning environment where clergy and laity from diverse backgrounds, distinct faith traditions, and different generations come together as students of Dr. King's philosophies to reflect on their personal calling, foster meaningful relationships with others who are answering their calling, and develop ideas and strategies for taking their calling to the world.
---
Kelsey Styles 
 Breakout Room: Learning to Cultivate Gratitude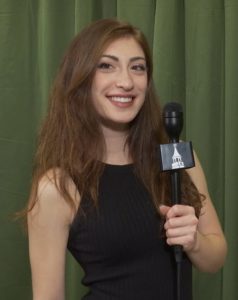 As a Multimedia Technologist at Wilmington University, Kelsey Styles (she/her) helps instructors create fun and engaging video content for their online courses. She has a Bachelor of Arts in Communications Studies and Creative Writing from Widener University and a Master of Science in Communication Management from Wilmington University. Kelsey is also an adjunct at Wilmington University and taught online before it was cool.