Menstrual Diversity Panel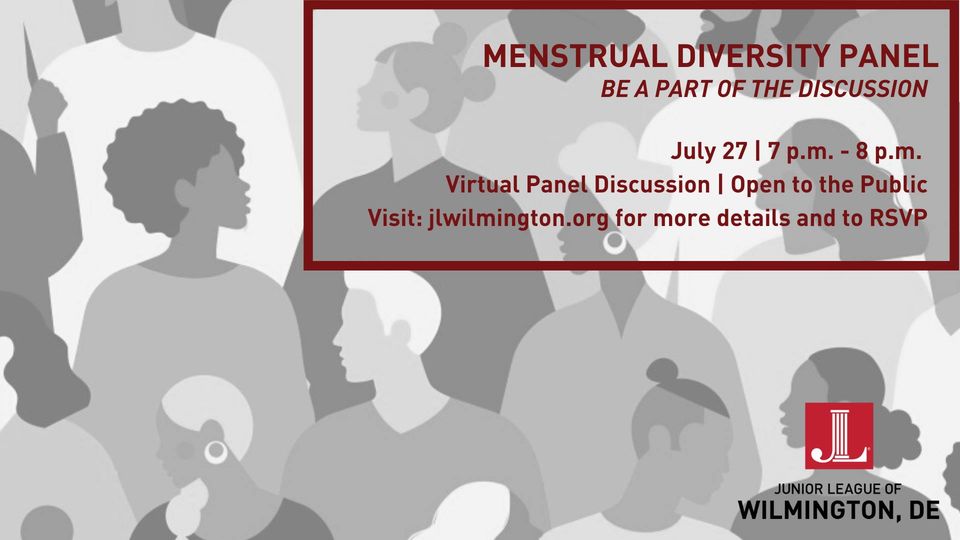 Join us for a virtual Menstrual Diversity Panel on Tuesday, July 27 at 7 p.m. to discuss the diverse experiences of menstruators. Learn from a diverse group of panelists who will answer questions about the experiences of menstruators related to health, age, gender identity, race, culture and religion. This event is free and open to the public.
Meet our Panelists:
Dr. Rashidah Abdul-Khabeer is a member of The Council on American-Islamic Relations – Philadelphia (CAIR), a national grassroots civil rights and advocacy group. Emily Falcone, LMSW, MEd, is a couples, family, and sexuality counselor with over 5 years of sexuality education experience. Dr. Vrunda Patel is a Pediatric and Adolescent Gynecologist at Nemours/Alfred I. DuPont Hospital for Children and ChristianaCare in Delaware.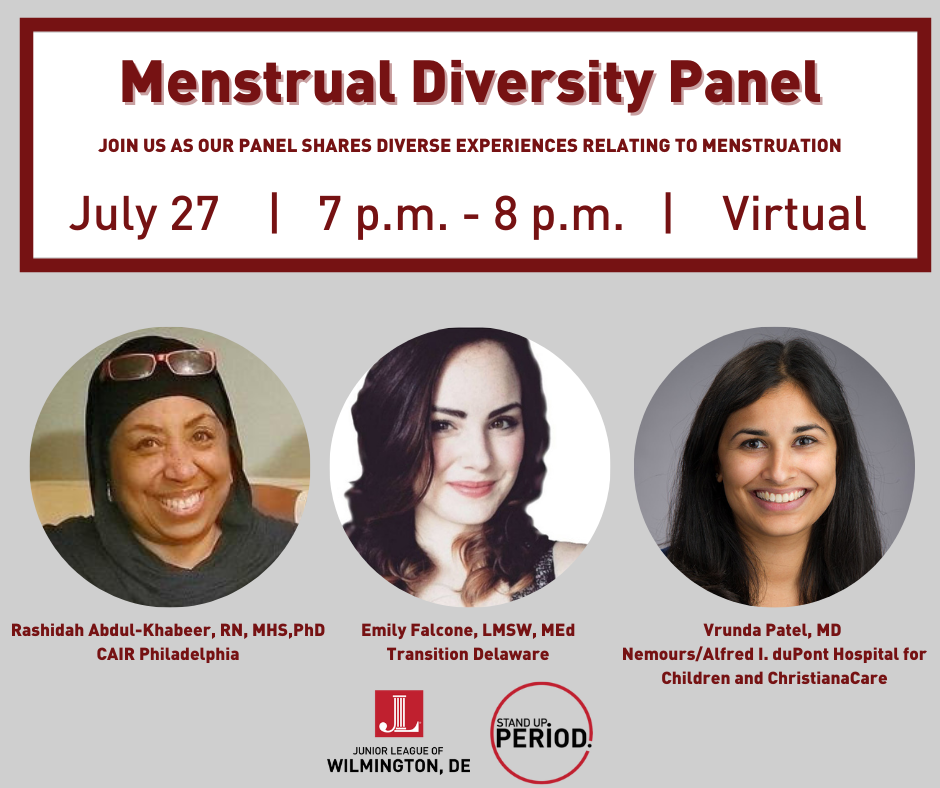 A zoom link will be emailed to all attendees before the event.  If you plan to attend please click here to register. You will need to register to receive the Zoom link.